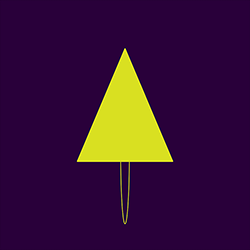 NEW FUTURE ONE RELEASE
WHEN I'M SIXTY FOUR
Well, Future One has done their first cover tune. Going big here. I hope you enjoy it. When I'm Sixty Four can be heard at Bandcamp.
---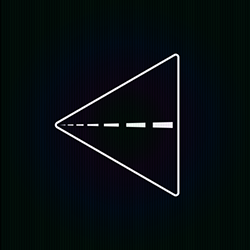 PREVIOUS RELEASE
LOST MIGHWAY
Hey there. Paul JM here; founder of Future One. I am extremely proud of our first release, "Lost Mighway". This recording is all about taking pop music to a different place; a bit left of center. I believe the term these days is "quirky". This is partly do to the juxtaposition of the vocal melodies with lyrics that bend toward the abstract, but do have a journey in mind. I hope you enjoy it. Lost Mighway can be heard and purchased at Bandcamp.


Lost Mighway Lyrics
---
SONG OF THE WEEK
WHEN I'M SIXTY FOUR
Interview on WHUD 02-12-2021
---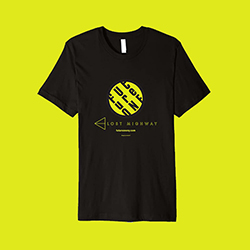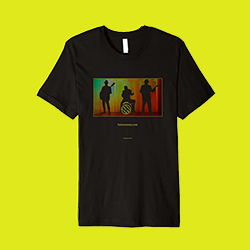 FUTURE ONE T SHIRT - BUY HERE
"Simple but dynamic. The Future One Tee looks great on black.
Thsi is a premium quality shirt for $19.99 USD plus tax/shipping. Feel free to browse other Tees designed by Surreal-T.
---
REVIEWS / ACCOLADES
LOST MIGHWAY REVIEW FROM DIVIDE AND CONQUER. CHECK IT OUT HERE!
"It's a rare event to find an artist that can write, produce and play just about everything on his album and make it sound like a band that's been playing together for decades. I was thrilled to be a part of this project – ultimately becoming the engineer, co-producer and, of course, a fan! It's been a long time since I worked on an album that I enjoy listening to over and over again… great material!"
- Wayne Warnecke - Peaceful Waters Music
"This [Lost Mighway] is really good. It does so many things well - the great guitar figure, the surprising chord changes, the purposeful lyric - it's quite an achievement. It's also a nice reminder that the creative reinvention of the 3 minute pop song just never gets tired."
- Paul Tetta - Musician
"Unassuming, well crafted Pop that slowly reveal their complexities in the most beautiful way."
- Robert Mag - Musiciaan (Lostdog In Loveland / SHED)
"[Lost Mighway] has a very unique dimension within the bounds of traditional music, and the lyrics are very poignant."
- Roger Risko - Writer / Teacher / Entrepreneur
"Excellent, uplifting, beautifully crafted songs! Highly recommended!"
- Luke Skywalker James – Musician (Fashion, This Twisted Wreckage)
---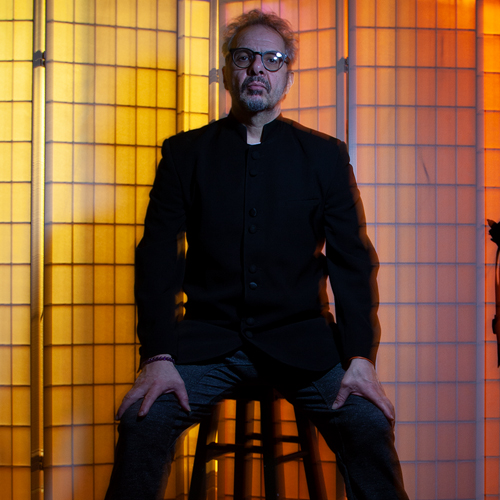 ABOUT PAUL JM & FUTURE ONE
Paul JM is a self-taught artist in several disciplines. In music Paul plays the drum kit, guitars (acoustic, lead, rhythm and electric bass). In visual art he has shown paintings in galleries throughout DC, Manhattan, Westchester and Fairfield, CT. He has also been a graphic designer for over 25 years.

As a writer Paul has written several stage plays that have been performed in Manhattan and Westchester. He has self-published a book of his short plays available on Amazon.com.

Please read Of Mouse And Man. A short screenplay Paul wrote in 2020. HERE.

Currently residing in Peekskill, NY, Paul is involved in several musical bands and projects: Drummist for band Vinyl Siding, The Fred Gillen Jr Electric Band, and the original Bear Mountain Sound Machine. Also he is the bassist for original band Jazmo.



Paul endorses: Amedia Cymbals, Peekskill DrumWorks, 812 Guitars, Kojdog Guitars & TSW Pedals

Photo by Emmanuel Faure